Pregnancy Resource Centers Fight For Life Amidst Opposition
By Steve Rees — 
Ahead of national observances and marches for life this week, 3,000 Christ-centered pregnancy resource centers (PRCs) across the country are celebrating newfound support for their ministry to the spiritual, physical and emotional needs of men, women and babies from before birth and beyond the womb.
Leading up to the national March For Life on Friday and Sanctity of Human Life Sunday, pro-life advocates have been encouraged by recent congressional action on behalf of babies who survive abortions, and by the U.S. House of Representatives condemnation of attacks on buildings, people and houses of worship that followed Supreme Court rulings in 2022.
Specifically, a House resolution introduced by over 100 Republican members of Congress passed 222-209 on Jan. 11. The bill "calls upon the Biden Administration to use all appropriate law enforcement authorities to uphold public safety and to protect the rights of pro-life facilities, groups and churches."
Republican Conference Vice Chairman Mike Johnson (R-LA) introduced the bill.
"We are introducing this resolution to make the position of Congress crystal clear: violence, property damage, threats, and intimidation tactics must be condemned, and these clear violations of federal and state laws must be prosecuted," Johnson's statement reads.
At least 56 PRCs have been vandalized since May of last year, with repair costs ranging from less than $100 to more than $250,000, according to the Catholic News Agency and Rep. Marjorie Taylor Green (R-GA), respectively.
Like three churches set on fire, a PRC and Christ-centered ministry in Colorado sustained heavy smoke and arson damage after vandals nearly destroyed and torched its facility in the early morning hours of June 25th, one day after the high court overturned abortion-rights law Roe v. Wade.
Twenty-four hours after the smoke cleared, firefighters in Longmont, Colo. allowed Life Choices staff into their building to witness the stunning fire devastation and vandalism.
"In the midst of the mess, a volunteer came upon a soot-covered Bible opened to Psalm 68," recalls Executive Director Kathy Roberts, who shared the story on Capitol Hill before the House vote to condemn vandalism and prosecute anti-life criminals.
The Psalm reads in part: "Let God arise; let His enemies be scattered; let those who hate Him flee before Him. As smoke is driven away, You drive them away; as wax melts before the fire, so may the wicked perish before God. But let the righteous be glad; let them rejoice before God; let them rejoice exceedingly." (Psalms 68:1-3, MEV)
"The Scripture (goes on) to assure us that God refreshes the weary; that He is a father to the fatherless; and He provides for widows and orphans," says Roberts, who was tapped by FOX News for a live interview.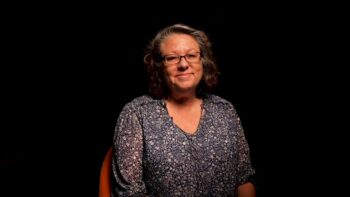 View video of Bible opened to Psalm 68 inside burned build here: (211) Longmont Center Update – A Night for Life 2022 – YouTube
The director of two northern Colorado PRCs – one in Longmont for 37 years and the other in Loveland since 2001 – Roberts is grateful to have shared Life Choices story with other pro-life leaders who gathered at the Capitol in solidarity to demonstrate support for the legislation.
"I'm mostly grateful that I said 'yes' to the Lord," says Roberts. "I know more opportunities will come, and hopefully I will be a bright light when they do come," she says. 
Other PRC leaders Roberts met were surprisingly positive about their work, even though they're surrounded by a host of adversaries. Supporting women and babies through wanted and unwanted pregnancies is what makes them Christ-centered, Roberts points out.
One fierce opponent, Democrat Senator Elizabeth Warren of Massachusetts, favors shuttering PRCs, she told Time Magazine.
"She called us predators, deceivers, unlicensed fake clinics. You name it. Her goal is to shut us down," says Roberts, who prays for adversaries like Warren, including the people responsible for firebombing Life Choices.
Despite the ire of abortion extremists to her support of pregnant women, Roberts instead focuses on the "overwhelming goodness of God" – the kind demonstrated through churches, ministries, businesses, and people from other states who continue to offer help to Life Choices in 2023.
"The Holy Spirit whispered to me, 'There are more for you than against you,'" says Roberts, who is grateful for prayer and financial support then and now – seven months after the fire forced Life Choices to relocate to a supportive church. At least three more months of rehabilitation remain before the building is ready for use.
Life Choices' free and confidential services include education on parenting, adoption and abortion, Bible studies for post-abortive men and women, pregnancy tests, ultrasounds, maternity and baby clothes, diapers, wipes, toiletries and — very important to the mission of saving the unborn —  abortion-pill reversal medications.
In 2020, chemical abortions through dosing with two pills jumped 38 percent and, in 2021, the numbers increased to 54 percent, according to research institute Charlotte Lozier. The numbers will likely increase with easy access and no medical oversight to the abortion pills which, though approved by the Food and Drug Administration, can result in death by hemorrhaging.
Three thousand babies have been saved through abortion-pill reversals by some estimates. Life Choices retains trained nurses and doctors who administer the life-saving medications.
"Hell is screaming right now, trying to stop what we do," Roberts says. "Darkness is trying to overpower, overtake, bully, and even burn down centers.
"Even so, the light of Christ always shines brighter," says Roberts, who is confident the Lord is with people involved in other PRCs.
"We're here to defend the weak, fatherless, pregnant, single mom without support; to deliver them from the hands of the evil one; and to defend those in the womb who cannot defend themselves," she says.
Nearly 40 years into its mission, Life Choices is committed to saving and transforming lives through the power of God.